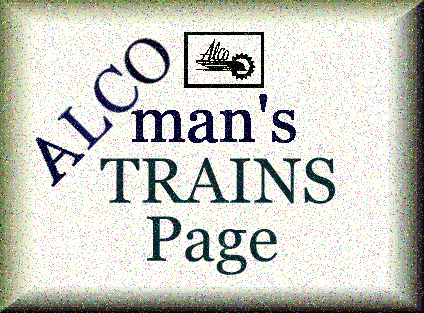 American Locomotive Company




CLICK HERE!
To hear the GREATEST Steam Locomotive Built By ALCO, The New York Central's HUDSON




Just who is this "Alcoman" and what does "Alco" mean...

I am a guy who never got over my childhood fantasy of being a railroader,
I live in Western New York State....my first and foremost interest being trains and railroading.


"The Pride of the Fleet"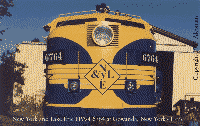 Click Here to see a fullsize JPEG of the 6764



See NY&LE 6101 or NY&LE 1013




..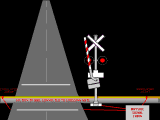 YOU ARE PASSENGER NUMBER


TO ARRIVE AT THIS STATION

In Buffalo New York it is:



Links To Some Of My Favorite Railroad Places and Other Links



---
THIS PAGE IS BEING CONSTANTLY UPDATED AND TWEAKED SO VISIT OFTEN

This Site Is

Powered

This page last modified on Wednesday, 28-Dec-2005 12:52:07 EST
(For those of you who are CHRONOLOGICALLY IMPAIRED, if it is between 0000 and
1200 it is AM, 1201 to 2400 is PM!!!)

Page &copy MCMXCVII - MMVI (1997 - 2006) Alcoman

ANY Copyrighted Material on This Page is &copy The Respective Owners of Same